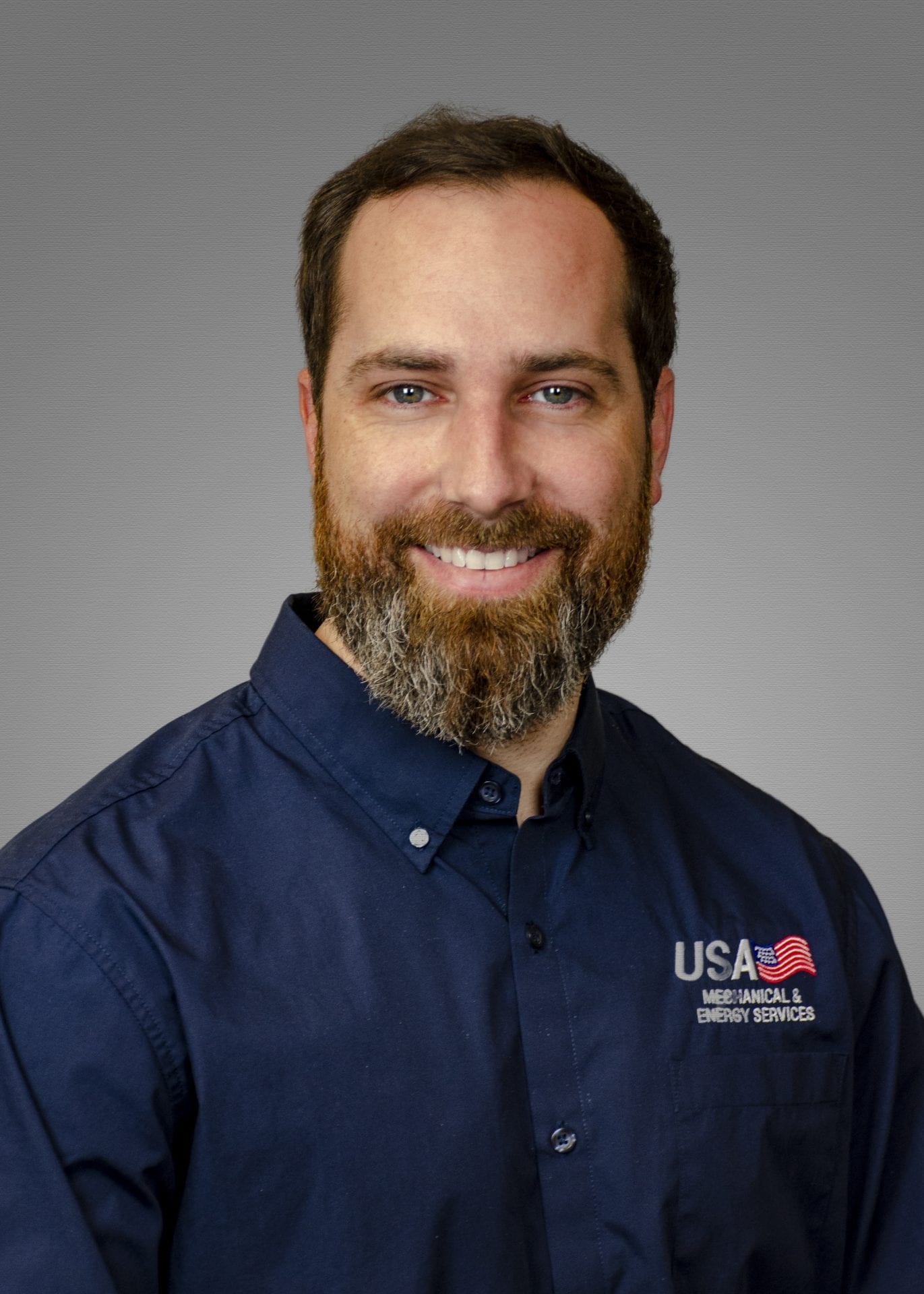 Zach Llewellyn was hired as Service Account Manager in October 2018. He is responsible for quoting repair service and equipment replacement options, sustaining our service agreement customer base, and developing ways which will improve our customer experience and grow our service department.
Zach has 10 years of experience in the HVAC and Mechanical Service industry, starting as an apprentice in New Jersey. He continued his education and acquired his degree in Business Accounting from the University of Phoenix. Zach worked as an Account Manager for one of the largest privately held mechanical contractors in New England prior to starting with USA Mechanical & Energy Services, LLC. In addition, he is providing customers with ways to save money through energy efficiency upgrades in mechanical equipment, lighting, building envelope, and solar projects.
In his spare time Zach enjoys spending time with his family, playing golf, and traveling. He believes in maintaining a positive attitude, hard work ethic, and healthy lifestyle.